Transitional Housing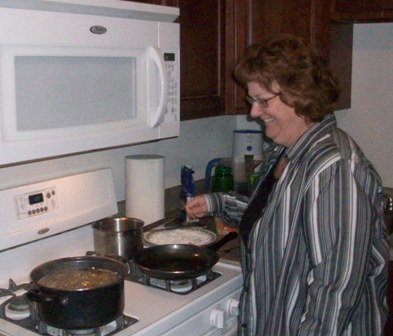 Center for Women in Transition's Housing Program is part of a comprehensive program designed to help individuals and families move from crisis to stability and self-sufficiency.
Women in Transition now operates two transitional housing facilities: The Barbara Baker House and Schirmer House. Both facilities are apartment-style living, which aids residents in developing cooking and housekeeping skills. Each facility also has its own computer lab with training available on computer skills, typing tutorials, Microsoft Office and resume building.
Baker House

Opened in 2005, Baker House is home to twelve women. All residents at Baker House are participants in the organization's mentoring program and receive case management services and other assistance. Residents spend most of their days at work, treatment or volunteering. A house manager is present in the evenings to provide monitoring and support. Residents may remain at Baker for up to one year.

Schirmer House

Opened on April 1, 2007, Schimer House is home to 30 women who are fulfilling a state-mandated supervision requirement. The facility is fully funded by the Missouri Department of Corrections as part of the state's Missouri Reentry Process (MRP). Schirmer House is the first of its kind in the state in that it is self-contained; the majority of services the women require are provided on site, including Alcoholics Anonymous, Narcotics Anonymous and Anger Management classes, computer training and job/life skills classes. The facility is staffed by four full-time employees, a probation officer and a 24-hour security team. Schirmer House residents remain at the facility until they are able to create a safe and appropriate home plan.